Parents' Association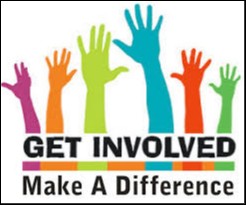 The Parents' Association in St Laurence O'Toole's National School has always been very active and gives valuable assistance and support to the school throughout the school year. All parents of children attending the school belong to the Parents' Association and within that a core committee of parents form the Parent Association Committee.
The school is currently working with the National Parents Council (NPC) to develop our PA for the future. In September 2022, a new Parents' Association Committee will be formed and all interested parents/guardians are encouraged to get involved. Each new school year the Parents' Association's AGM is held. At this the Chairperson of the previous year's committee talks about the work of the committee in the previous year and the Treasurer provides an overview of the accounts. During the AGM new committee members are elected and a date set for the first official committee meeting of the year at which officers will be elected. There are three officers, the Chairperson, the Secretary and the Treasurer.
The PA is involved in fundraising activities for the school and is also an integral support system for the school throughout the year during various activities and events, such as: Book Week, Sports Day, Communion and Confirmation preparation, Welcome for new pupils/families, 6th class graduation ceremony and much much more!
20th Oct 2022


St Laurence O Toole National School, Roundwood, Co. Wicklow , A98RP49 | Phone: 01 2818399