Student Council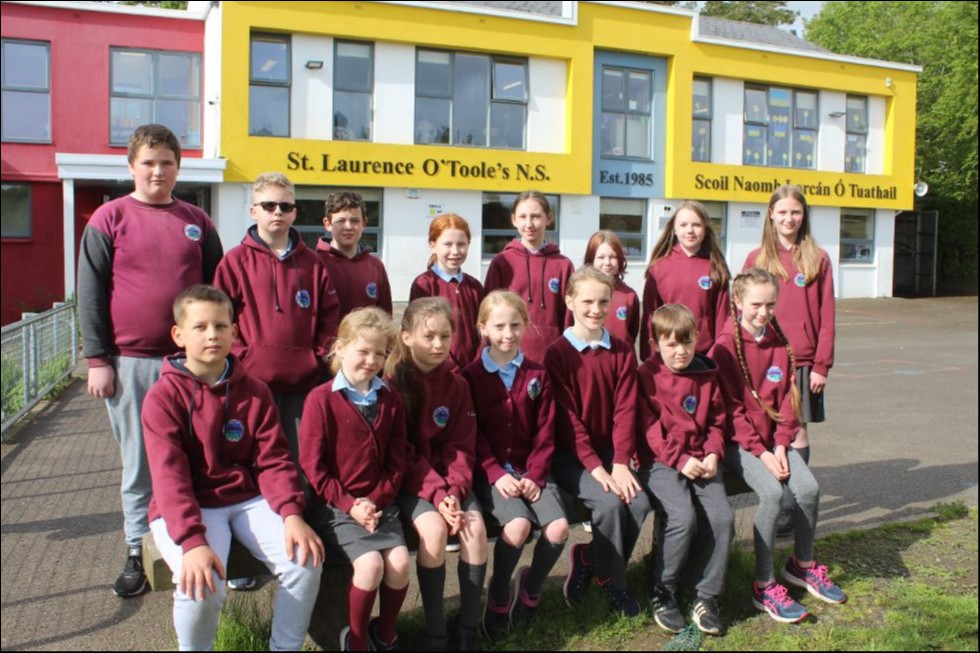 In St Laurence O'Toole's National School, we understand the importance of listening to and respecting the opinions of the pupils in our school. We value the voice of the child and have created a structure in which communication between pupils, teachers and management can develop. The student council in our school acts as a vehicle to address some of the aims of the S.P.H.E curriculum:
To promote personal development and well being
To develop in the child a sense of social responsibility, a commitment to active and participative citizenship and an appreciation of the democratic way of life
The role of the St Laurence O'Toole's N.S. student council is:
To promote friendship and respect among pupils
To develop school community spirit through improved communication between students, management, staff and parents
To develop in all students a sense of responsibility
To give opportunities to develop teamwork and leadership skills
To encourage students to think about and become aware of our school in terms of making it better for everyone in it – children, teachers, parents
Students from 2nd, 3rd, 4th, 5th and 6th classes are invited to put themselves forward for election and two children from each class are elected onto the Student Council each year. Meetings are held on a monthly basis and ideas for school development are discussed at each meeting. Following on from each meeting, representatives from the Student Council meet with the Principal to discuss their ideas and suggestions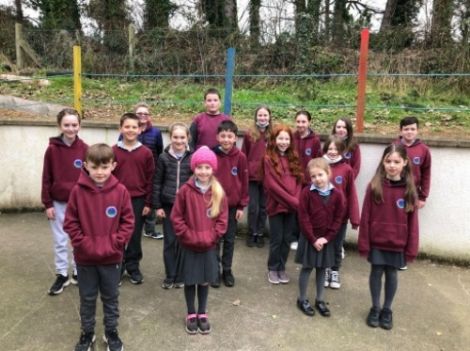 Members of the Student Council 2021/2022
Ms. Collins - 2nd class - Cara Kavanagh and Holly Jenkenson
Ms. O'Brien - 2nd class - Matthew Doyle and Roisin Donlan
Mr. Grant - 3rd class - Liadh Fitzmaurice and Michael Fanning
Ms. Dunphy - 4th class - Conor Burke and Jessie O'Connor
Mr. Byrne - 5th class - Megan Power and Lorcan Gaskin
Ms. Comyn/Ms. Maxwell - 5th class - Ava Davis and Kyran Kearney.
Mr. Flood - 6th class - Liz Ladchenko and Tori Lambe
Mr. Gavin - 6th class - Maisy Doyle and Aaron Cummins
9th Sep 2022
Every week we gather together as a school to have an assembly. Here we discuss...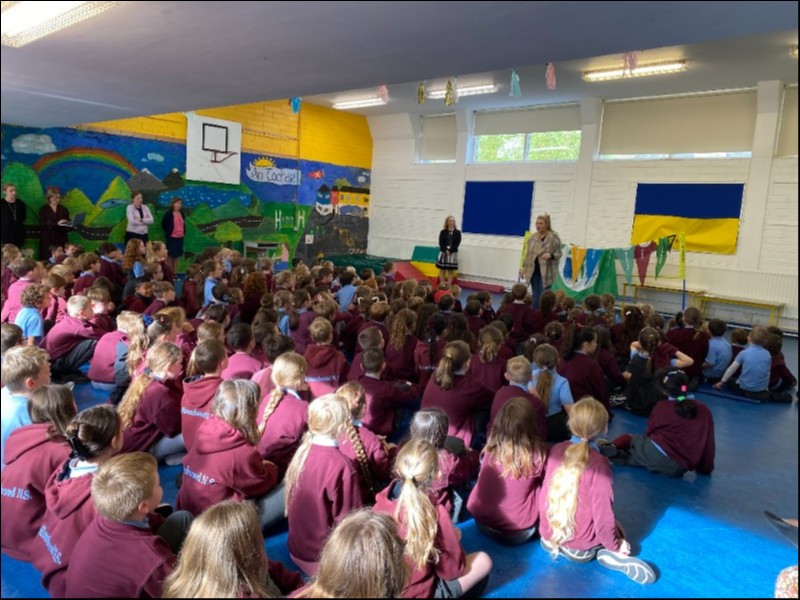 3rd Jun 2022
We have reintroduced play equipment on a rota basis to the yard. This was a...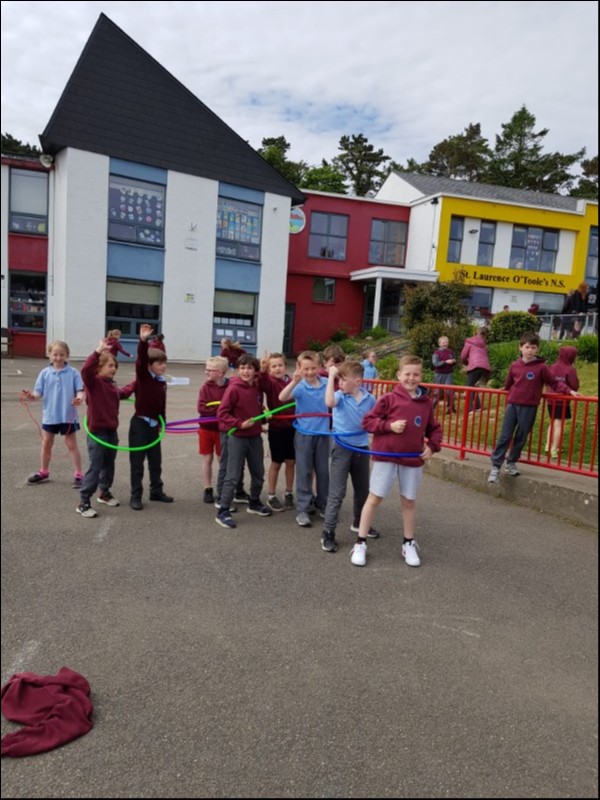 St Laurence O Toole National School, Roundwood, Co. Wicklow , A98RP49 | Phone: 01 2818399