Ethos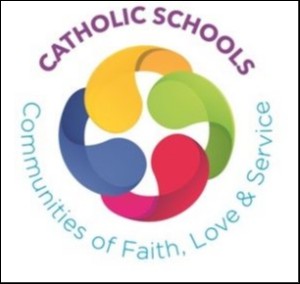 St Laurence O'Toole's National School is a Catholic school under the patronage of the Dublin Diocese. Our school is caring and inclusive and is rooted in local parish community where it forms a central part of everyday life. Parents, teachers and the parish of Roundwood work together in providing a child-centered education which includes preparation for the sacraments. In St Laurence O'Toole's we are committed to the promotion of respect for diversity and children from all faith and no faith backgrounds are welcomed and respected. As a school, we strive to develop the whole person.
The school supports the principles of:
Inclusiveness, particularly with reference to the enrolment of children with a disability or other special need.

Equality of access, and participation in the school.

Parental choice, in relation to enrolment

Respect, for diversity of values, beliefs, traditions, language and way of life in society.
​
Catholic Schedule
A Roman Catholic school (which is established in connection with the Minister) aims at promoting the full and harmonious development of all aspects of the person of the pupil: intellectual, physical, cultural, moral and spiritual, including a living relationship with God and with other people. The school models and promotes a philosophy of life inspired by belief in God and in the life, death and resurrection of Jesus Christ. The Catholic school provides religious education for the pupils in accordance with the doctrines, practices and tradition of the Roman Catholic Church and promotes the formation of the pupils in the Catholic Faith.
St Laurence O Toole National School, Roundwood, Co. Wicklow , A98RP49 | Phone: 01 2818399